Hello. Welcome to the Western Bat Working Group, a partner in the Coalition of North American Bat Working Groups. The WBWG consists of agencies, organizations and individuals passionate about bat research, management and conservation from fifteen western states; the provinces of Alberta, British Columbia and Saskatchewan; the Northwest and Yukon territories and northern Mexico.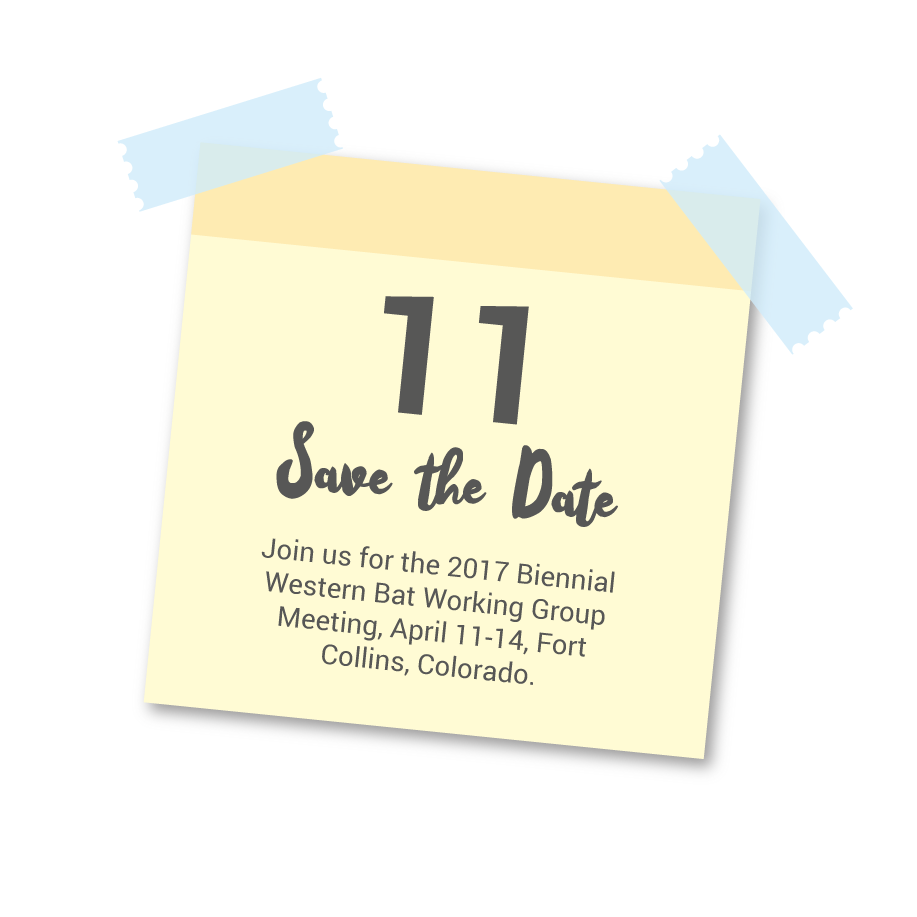 Join Us
Join us for the Western Bat Working Group Biennial Meeting and Workshop this April at the Fort Collins Hilton. The upcoming meeting highlights some of the conservation, management and natural history work that has taken place over the last several years.
Sponsors Welcome
The Western Bat Working Group welcomes and appreciates the support of our 2017 meeting sponsors.
Scholarship Opportunities
Scholarships opportunities available via the 'Dixie Pierson Memorial Fund,' 'Bob Berry Scholarship Fund' and the 'Bonnie the Bat Educational Fund.'