Hello. Welcome to the Western Bat Working Group, a partner in the Coalition of North American Bat Working Groups. The WBWG consists of agencies, organizations and individuals passionate about bat research, management and conservation from fifteen western states; the provinces of Alberta, British Columbia and Saskatchewan; the Northwest and Yukon territories and northern Mexico.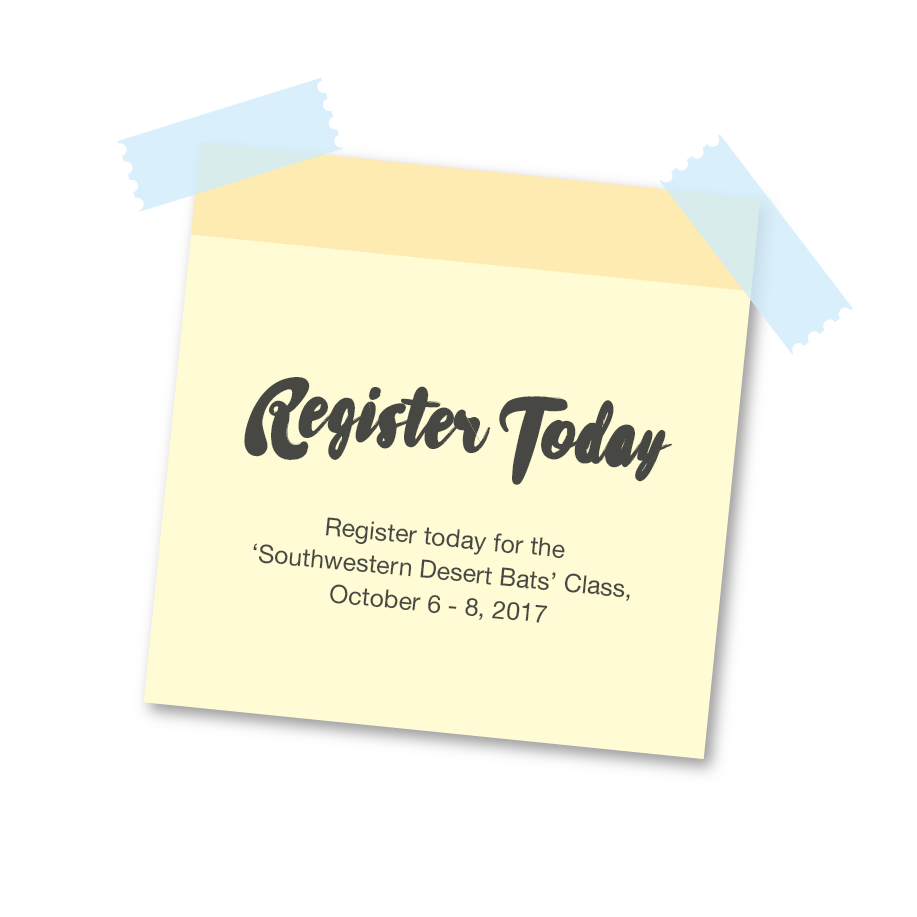 'Southwestern Desert Bats' Class
Join Patricia Brown-Berry at the Desert Studies Center for an introduction to the extraordinary world of southwestern desert bat species.
---